Northern California Camp Fire Attorney
Wildfire Property Damage, Burn Injuries & Wrongful Death Insurance Claims
(530) 413-0245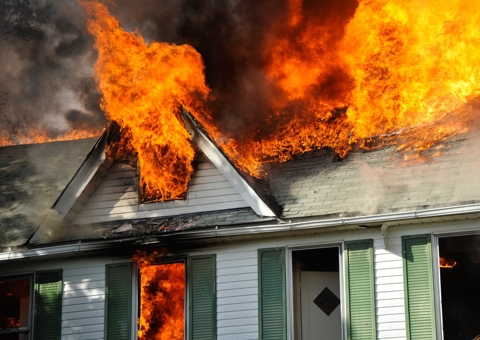 It's a devastating time in our communities. Thousands of structures have been burned down in the Camp Fire; some of our very own employees have lost their homes. Many others have been severely injured. It's also been the deadliest fire in California's history. If you have lost a loved one, please accept our sincere condolences. Whatever we can do to help, our local attorneys are here for you. Whether it's through an insurance claim or a lawsuit, we can help you recover compensation for any property damages, injuries due to fire, or wrongful death.
In this difficult time, you shouldn't have to deal with delayed or denied insurance claims on top of everything else. When you need financial help to recover and rebuild, your insurance company shouldn't get in the way. Please don't hesitate to find out how our team can help you. We offer free case evaluations, and it costs nothing upfront to hire us.
We've Personally Been Affected
At the Law Offices of Larry S. Buckley, our hearts truly go out to all the people affected by these terrible blazes. Some of our clients and even employees have lost their homes in the Camp Fire. We want to do whatever we can to help them and others find a sense of security and peace of mind again when the ongoing disaster comes to an end. This means we are personally dedicated in using our talents to help research potential liability for these fires, and to represent people who have lost loved ones and property in claims and lawsuits against any liable parties.
Call (530) 413-0245 to reach the Law Offices of Larry S. Buckley. We are available 24/7 to discuss your legal options in a free consultation.
Let Our Award-Winning Team Pursue Maximum Compensation
You have legal rights. We have the resources and experience to help you assert those legal rights, and we would be honored to do so. Our attorneys can deal with insurance or handle litigation on your behalf so that you can focus on more pressing matters. You can rest assured that we will do everything in our power to help ensure you obtain the best possible recovery.
Why Call Our Local Injury & Insurance Lawyers?
We Advance All Legal Costs - You pay $0 out of pocket
There's No Fee Unless We Win Your Case - We only get paid if you do
We've Won Millions of Dollars on Behalf of Our Clients
---
If you are looking for legal counsel to discuss your legal rights and options, we would be happy to provide you with the answers to your questions. We can offer the compassionate, experienced legal guidance that you deserve. If we can help you stand up to insurance bad faith or negligent companies like PG&E, we are ready with the tenacious advocacy that gets results. We encourage you to find out how we can be of service to you.
Related Articles:
File Your Camp Fire Damages Suit Before It's Too Late: You may be able to file for compensation.
The 2018 Paradise Camp Fire in Butte County devastated our local communities: Did the residents bounce back?
Paradise Camp Fire: Significant devastation as a result of the Camp Fire
Wildfire Assistance Program: Offering Aid to Survivors of Nor Cal Fires