Northern California Workers' Compensation Attorney
Expert Counsel and Representation in Northern California
To meet the needs of our clients, our workers' compensation attorney - who serves Chico, Roseville, Sacramento, and clients throughout Northern California - handles workers' compensation claims exclusively. This focus allows him to continuously hone his skills as a litigator and intimately understand the law as it pertains to workers' compensation. Customer service is extremely important to us at the Law Offices of Larry S. Buckley, and one of our primary goals is to receive the best possible recovery on behalf of each and every one of our clients.
In the case of a workers' compensation claim, we can see no other way of achieving this goal than by having an attorney on staff who works exclusively in the field. If you have been injured on the job and believe that you have a workers' compensation claim, please contact our Northern California law firm today to arrange a complimentary consultation.
Damages and Eligibility
Almost all employees are eligible for workers' compensation in the event they suffer an on-the-job injury during the course of their duties. Some industries have no such coverage, such as the rail industry, and instead other steps must be taken (FELA claims) to compensate the victim. For many though, workers' compensation represents the right avenue to obtain compensation. If you file a workers' compensation claim and your employer denies it, we can help protect your rights.
Typically, an injured employee can receive workers' compensation for medical expenses relating to his or her on-the-job injury as well as compensation for lost wages caused by an absence. During your initial consultation at one of our five offices - Chico, Roseville, Sacramento, Redding, and Yuba City - our workers' compensation attorney will discuss your claim with you in detail and advise you of your rights. He will also determine which party or parties can be held accountable.
Our skilled team is ready to help call (530) 413-0245 or filling out our online contact form!
California Workers' Compensation Benefits Overview
Medical care – Workers compensation provides medical car to those who get injured or sick from a work related cause.
Temporary disability benefits – This can act as a substitute for temporary lost wages.
Permanent disability benefits – If you are injured to the point of not recovering you can qualify for permanent disability benefits.
Vocational rehabilitation – The program helps people who are disabled get a job.
Supplemental job displacement benefits – These vouches help pay for retraining or skill enhancements if you do not completely recover.
Death benefits – Payments to the employee's spouse, children, or other dependents upon the death of an employee.
Jobs with Highest Rates of Workers' Compensation Claims
Construction workers
Healthcare workers
Truck drivers
Manufacturing workers
Law enforcement
Roofers
Victims' Rights
If you have been injured on the job, you have rights. However, it is important to note that a statute of limitations exists for workers' compensation claims. If this time expires, you permanently forfeit your right to financial compensation. We encourage you to take action as soon as possible to protect your rights. Our workers' compensation attorney can help you file a claim and if necessary, bring suit against multiple parties.
How Long Do Workers' Comp Benefits Last?
Types of Workers' Comp: An Overview
Workers' compensation has been available to all Californians since the early 1900s. Adopted as a protection against dangerous workplaces, the system has stayed in place despite the obligation for workplaces to provide safe habitats for employees. If anyone is injured while on the job, workers' comp provides benefits to help offset the costs of the injury. There are five different types of compensation, but workers may be eligible for more than one depending on the fallout of their injury.
Receiving Medical Care After an Accident
After an on-the-job injury, an employer has 30 days to arrange for necessary care. The doctor's office will send bills straight to your employer's workers' comp insurance for review. If you want your existing doctor to treat you, you must inform your employer of the fact. Unlike your typical health insurance, workers' comp covers dental injuries as well as other medical care.
When it comes to medical treatment, workers' comp will cover treatment "for as long as it's medically necessary" except in some specific cases. All treatment must be evidence-based, and state guidelines lay out recommendations for various injury treatments. Any treatment that goes beyond these guidelines must be presented to and reviewed by the insurance company.
For treatment that includes chiropractic, physical therapy, or occupational therapy, each patient is limited to 24 visits. Further treatment will not be covered unless authorized by the insurance company.

Temporary Disability
Work-related accidents that prevent the injured party from returning to work within 3 days are covered by benefits meant to replace lost wages. If you are completely unable to work during your recovery, you may receive total disability payments that cover as much as 2/3 of your pre-tax wage (up to a maximum of around $1,000 weekly, depending on your typical wages). For workers who can continue to fulfill some of their duties, and are offered the chance to, partial disability payments can help close the gap between your reduced wages and your usual wages.
Temporary disability benefits are time-limited, though the rules depend on the type of injury suffered. They may be stopped for one of three reasons:
Your doctor attests that you are fully healed and/or you return to your job for full wages
Your condition stabilizes (you are no longer healing or worsening)
You have received up to 104 weeks of benefits in the past two years
In case of the stabilization that does not return you to your full capabilities, you may be eligible for permanent disability benefits or supplemental job displacement benefits.
Permanent Disability Benefits
When an injury results in lasting impairment, disability insurance kicks in with bi-monthly payments calculated to offset lost wages according to factors such as employee age, occupation, and severity of injury. If a doctor determines that you will be permanently disabled due to the accident, they will file a claim with the insurance provider on your behalf detailing the injuries and how they will continue to affect you. As with temporary disability benefits, you may receive either partial or total payments based on your ability to continue working.
Despite the name, these benefits aren't always paid out on a lifelong scale. Here are some reasons you may stop receiving permanent disability benefits:
You have returned to the same employer and are making at least 85% of previous earnings & benefits
You have found another job that matches or exceeds the earnings and benefits paid by your previous job
You have settled your case with the insurance company and received a lump sum or agreed on terms for future payments and medical care.
You have reached the legal cap placed on permanent disability payments
Supplemental Job Displacement Benefits
For anyone who suffers a permanent disability and cannot continue at their job, the employer must offer up to $6,000 in support for job retraining, exams, licensing, or certifications. Employees in this situation may also be eligible for a return-to-work supplement program payment, which provides $5,000 to workers whose disability benefits failed to cover the full cost of lost wages.
The job displacement benefit comes in the form of a voucher, which lasts for the longer of five years post-injury or two years post-receipt. If the voucher is not used in full by this time, the remaining amount will be forfeited. If you wish to apply for a return-to-work supplement, you must do so within a year of being awarded a job displacement voucher.
Death Benefits
If an employee injury results in death, workers' comp insurance will pay burial expenses of up to $10,000 and may also send support payments to dependents of the deceased. Each payment equals the total disability amount that would have been awarded to the deceased and the total payout is determined by number of dependents. The payments will continue:
Until reaching the full benefit amount (determined by number of dependents) when no dependents are under the age of 18
Until the youngest dependent turns 18, even if this requires payments that exceed the full benefit amount
In the case of a disabled minor dependent, the payments will continue for that individual's life
Claiming Benefits After an Accident
Just like any type of insurance, workers' comp requires you to submit a claim before you receive coverage. If you wait longer than 30 days to inform your employer of an injury sustained on the job, your claim will automatically be denied.
Your employer must provide you with a claim form to fill out after an injury has been reported. Typically, you will have one year to complete and submit the form. Be sure to tell your treatment provider that your injury was work-related when seeking treatment.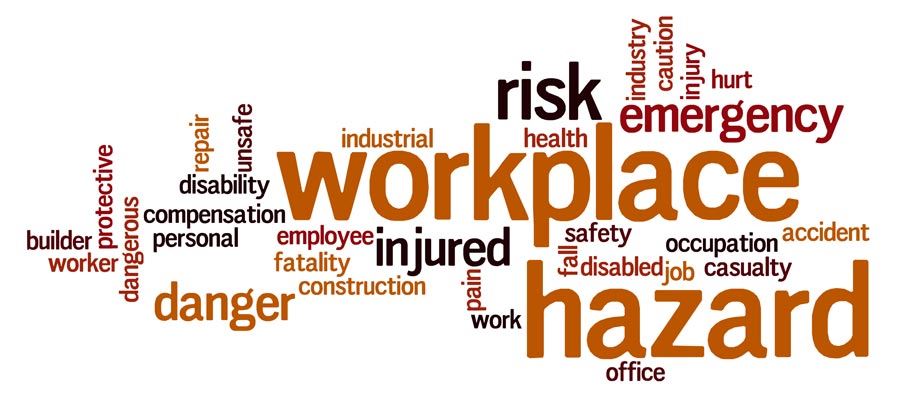 FAQ
Injuries can have a major impact on the overall quality of your life. Some injuries can force you to take a long time off of work, which means that you won't be able to earn money in the meantime. That's where workers' compensation comes into play, and it proves very helpful to people who have suffered serious on-the-job injuries.
When you have been denied workers' compensation but have a legitimate claim, that's where legal assistance can help. By speaking with a workers' comp and personal injury attorney, you can learn about all of your legal rights. Let's go over these matters in brief right now.
What is workers' compensation?
Workers' compensation is a kind of insurance that is designed to cover lost wages and medical bills when an employee is unable to work as a result of an on-the-job injury.
Who qualifies for workers' compensation?
In general, an employee who is injured on the job and in some way cannot perform their regular work duties as a result is often entitled to workers' compensation. With this in mind, denial of coverage by an employer can occur, which is why having a workers' compensation attorney on your side can be so helpful.
Why Workers' Compensation is Important?
When you are injured on the job, the medical bills can be substantial, and the time taken off of work means you are unable to earn a wage. The bills can pile up, as can other living expenses. Workers' compensation will allow you to pay your bills as your recover. Many people who have suffered an injury on the job find the workers' compensation a crucial part of their overall recovery.
Can I Be Fired for Filing a Workers' Comp Claim?
No, you cannot be fired for filing for workers' compensation after getting hurt at work. You can admit to accidentally causing the accident through your negligence, and you still cannot be terminated just for filing for workers' comp. Your employer can fire you for any other valid reason, though, such as wanting to let you go if your negligence was egregious and they don't want to risk it being repeated in the workplace. Importantly, losing your job does not end your right to file for workers' compensation benefits.
Denial of Workers' Compensation
There are times when a person who has suffered an on-the-job injury is denied workers' compensation. These cases need to be taken very seriously, and we believe that the team at our personal injury and workers' rights law firm can be of great service.
Some common reasons why an employee may be denied workers' compensation benefits include:
Failure to file a workers' compensation claim on time
Suspicion that the injury did not occur at the workplace
Suspicion that the injury is not legitimate
While our team understands the caution that employers need to take when it comes to these matters, we believe that those who have a fair and legitimate claim to workers' compensation coverage should receive what they are entitled.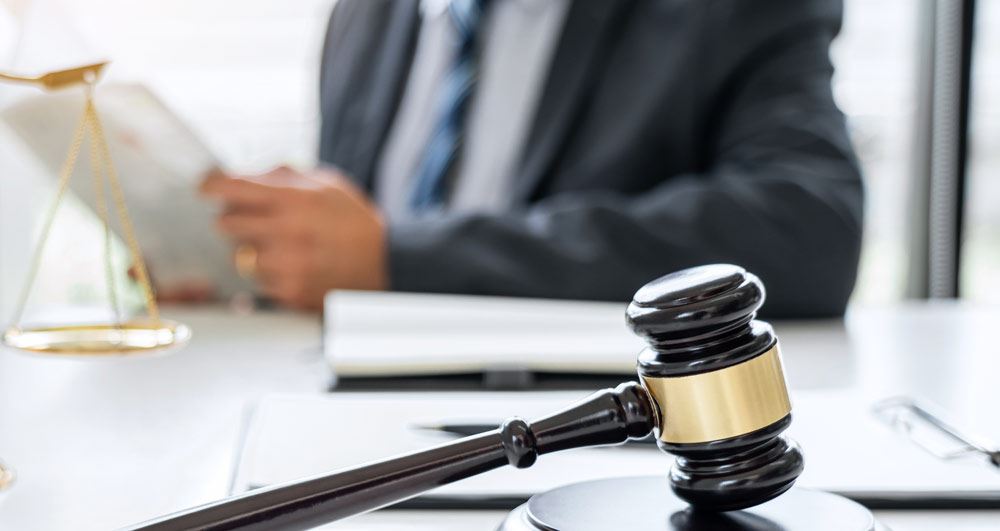 Fighting for Your Legal Entitlements
Labor laws in the state of California can be difficult to understand, which is why having n knowledgeable advocate on your side will be crucial to your case. We will fight diligently on your behalf to ensure that you receive just coverage for medical expenses and time off the job to recover. We want to make sure that the system works for everyone, which is why we will work so hard for you.
For more information about your legal options following an on-the-job injury, it's important that you contact our Northern California workers' compensation lawyers today. Our entire legal team looks forward to discussing your situation with you and helping you receive just compensation for any legitimate injuries that have been sustained while you were working.
Related Articles:
Contact Our Workers' Compensation Attorney
Workers' compensation claims are unique. If your claim is denied by your employer, we encourage you to seek legal counsel and explore your options. At our Northern California law firm - serving Chico, Roseville, Sacramento, and beyond - our workers' compensation attorney can advise you so that you make informed decisions. We offer personable, honest, respectful counsel because customer service is important to us.