Northern California Motorcycle Accident Lawyer
Serving Chico, Roseville & Sacramento
When choosing a lawyer to represent you in a motorcycle accident claim, it's important that he or she fully understands the circumstances and idiosyncrasies surrounding motorcycle accident cases. The Northern California motorcycle accident attorneys at our Chico, Roseville, Sacramento, and surrounding Northern California offices have extensive experience handling such claims and possess a thorough knowledge of not just personal injury law, but motorcycle accident litigation.
Mr. Larry Buckley has been riding for years, and this experience provides him with the unique insight necessary to establish the facts of the case and protect your rights. In fact, he routinely receives referrals from other attorneys for motorcycle accident cases, such is his expertise. If you or someone you love has been injured in a motorcycle accident, we can help you file suit against the defendant to recover damages.
Damages and Eligibility
Like trucking accident cases, claims involving motorcycle accidents are unique; whereas trucks have a greater potential to cause damage, and thus require a higher standard of duty on behalf of truck drivers, motorcycles are at greater risk of receiving damage (and motorcyclists injury).
Though motorcyclists and motorists share the same rights and privileges, motorists should show greater care to motorcycles because motorcyclists are at much greater risk of injury in the event of an accident. If a motorist was negligent or reckless and caused injury as a result, he or she can be held accountable for damages.
Though each case is different, motorcyclists can typically recover damages for medical bills, future medical expenses, loss of wages, future loss of income, property damage, and pain and suffering. It may also be possible to recover punitive damages if the defendant can be shown to have acted in a woefully negligent or egregious manner. If your loved one has been killed in a motorcycle accident, please accept our condolences. In the event of a wrongful death claim, the dependents or spouse of the decedent can also recover damages relating to funeral expenses, loss of household income, and pain and suffering.
Establishing Liability
Obtaining the best possible recovery on behalf of our clients depends entirely on establishing liability in their case. The motorcycle accident attorneys at our Chico, Roseville, and Sacramento law offices work with top experts in their fields to analyze the circumstances surrounding a case and determine fault.
We routinely work with biomechanical engineers, physicists, accident reconstruction experts, accident investigators, forensic analysts, and even economists to discover the facts surrounding a case and determine appropriate compensation for damages. We go to great lengths to put our clients' cases up and are committed to providing exceptional, honest, informative legal counsel and aggressive representation.
Common Causes of Motorcycle Accidents
Unfortunately, many preventable motorcycle accidents occur due to the actions of inattentive and reckless motorists. Drivers frequently fail to show motorcyclists due care on the road - failing to follow at a safe distance, turning left in front of a motorcycle, changing lanes into a passing motorcycle or into a lane already occupied by a motorcycle, or simply failing to be aware of motorcycles - and their negligence can have catastrophic results.
As a motorcyclist, it's important to ride defensively, ride with protective gear, make yourself visible, and provide yourself with escape avenues in the event of an encroachment into your space. It's also important to ride safely for the environment, however. Remember, hazards that may pose no danger to an automobile, such as a pothole or slick puddle, can potentially result in a crash on a motorcycle.
Defendant's Duty
A motorist has a legal obligation to abide by all traffic laws and to show due care to pedestrians, bicyclists, and fellow motorists, including motorcyclists. Like pedestrians and bicyclists, motorcyclists are more vulnerable than vehicle occupants, and at greater risk of injury in the event of an accident. Because of this inherent risk factor, motorists should show greater care to motorcyclists than they would fellow motorists.
According to the National Highway Traffic Safety Administration, per vehicle mile, motorcyclists are 35 times more likely to be killed than automobile occupants. These numbers plainly illustrate the risks that motorcyclists face and the need for due care on the part of motor vehicle operators.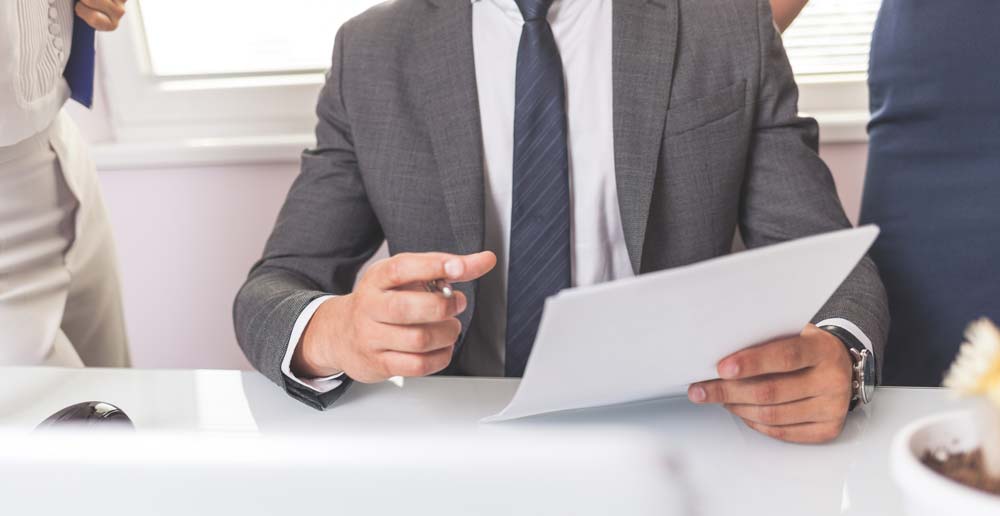 Contact Our Motorcycle Accident Attorneys
At the Law Offices of Larry S. Buckley, we work with our clients through every step of the process because we have an unwavering commitment to customer service. If you are seeking qualified, experienced motorcycle accident attorneys in the Chico, Roseville, and Sacramento area who are able to handle cases in State and Federal Court, statewide, then our firm is for you.
Related Articles: