Northern California Car Accident Attorney
Put Decades of Experience in Your Corner!
It is safe to say that there is always an at-fault party when a car accident occurs. In most cases, the at-fault party is one of the drivers involved; however, vehicle collisions can also occur if a manufacturer designed or produced defective auto parts, which caused the collision to occur. Regardless of what the case may be, victims of accidents have the right to pursue maximum compensation by filing a personal injury lawsuit against the at-fault party.
If you have been involved in an auto accident and are seeking an attorney in the Chico, Roseville, Sacramento, or greater Northern California area, including Redding, we can help. Our Northern California car accident lawyers provide clients with the resources and experience they need to assert their rights both in and outside of court. When you work with our team, you can rest easier that we will provide you with genuine, honest legal counsel that is both informative and helpful.
Why Hire Our Firm?
45 Years of Collective Experience
Thousands of Cases Handled
Millions of Dollars Recovered
Free Consultations
Schedule a consultation by submitting your information, or call (530) 413-0245 to speak with us today!
Information Found on this Page
Damages We Can Pursue
At the Law Offices of Larry S. Buckley, our aim is to obtain the best possible recovery for each and every one of our clients, and we achieve this goal through compassionate, aggressive representation. Two of the most common issues addressed in consultations with clients are damages and eligibility.
Though each case is unique, if you have been injured in an auto accident as a result of the defendant's negligent actions, then he or she can be held liable for the following damages:
Property damage
Medical bills
Rehabilitation costs
Loss of wages relating to the accident
Physical pain
Emotional suffering
If the plaintiff has been permanently injured and is unable to work or has continuous medical needs as a result, then he or she can also receive compensation for future medical bills or loss of wages. If such an incident occurs, we will work vigorously on your behalf, along with medical specialists, economists, and rehabilitation counselors to help ensure you are justly compensated.
Compensation for Vehicle Damages/Total Loss of Vehicle
If you were involved in a car accident, it's likely that your vehicle has sustained some degree of damage. Depending on the extent of the damage, you could be looking at costs ranging from hundreds to even thousands of dollars. Thankfully, you may be able to recoup some or all of your losses through auto insurance coverage. Essentially, you have two options: file a claim with the at-fault party's auto insurance provider or file a claim with your own auto insurance provider.
If another person caused the accident, it makes sense to file a third-party claim with their insurance company. This is necessary if you don't have collision coverage through your own provider, as your no-fault (or "liability") insurance will not cover your vehicle repair costs. Filing a claim with the at-fault party's auto insurer will also mean that you don't need to pay your deductible and then wait for reimbursement. However, if the other person does not have auto insurance or if their coverage is not enough to fully cover the cost of vehicle repairs, you may file a claim with your own insurance provider if you have collision coverage.
In either case, an auto insurance claim can help you cover the costs of:
The fair market value of your vehicle if it is deemed a "total loss"
Vehicle repairs if the damage is repairable
The cost of a rental car while your vehicle is being repaired
The value of certain upgrades you made to your vehicle (with limitations)
The value of damaged property within the vehicle
Most Common Causes of Car Accidents
Distractive driving
Speeding
Driving under the influence
Running red lights/ stop signs
Weather conditions
Common Injuries Caused by Car Accidents
Traumatic brain injuries
Spinal cord injuries
Burns
Fractures/ broken bones
Whiplash
Concussions
Contact us today to get started on your auto accident case.
Your Rights and Establishing Liability
As an accident victim, you have legal rights. At our firm, our Northern California car accident lawyers want to protect those rights. We are committed to providing our clients with personable, respectful, and compassionate counsel because we understand how trying such a situation can be. An auto accident can have a significantly detrimental impact on your life, and when it's through no fault of your own, it is only right that you be justly and fairly compensated for your suffering. Each driver has a duty and obligation to abide by a reasonable standard and ensure that his or her actions don't negatively impact another individual. If he or she fails to meet this obligation, such as in a drunk driving accident, then the negligent, reckless, or careless driver can be held liable for damages
Our attorneys at our firm have years of experience determining liability in auto accident cases. We work with experts in the field of accident investigation, accident reconstruction, biomechanical engineering, and physics to determine liability and protect your legal rights. The awarding of damages in a case is entirely dependent on liability, so this step in the process is crucial to a successful result.
How Our Car Accident Attorneys Can Help You after a Collision
Seeking compensation after a car accident is not always easy. While you may believe it is obvious the other driver was at fault for the accident, his or her insurance company may dispute your claim. Remember: auto insurance providers are businesses; their primary goal is protecting their bottom line, which they will often try to do by devaluing or denying rightful claims.
Our Northern California car accident attorneys can help you fight for the full, fair compensation you are owed. We can thoroughly investigate your accident, working with accident reconstruction experts, interviewing any available witnesses, and determining who was at fault and, therefore, liable for your damages.
After evaluating the extent of your damages—including your medical bills, lost income/wages, vehicle repair bills, rental car costs, pain and suffering, disability, and more—we can submit your claim to the liable auto insurance provider on your behalf. If the insurance provider does not accept your claim, we can then take further action by bringing a personal injury lawsuit and pursuing compensation for you at trial.
Throughout the process, our attorneys will keep you updated on the status of your case and provide the answers and information you need. We represent clients throughout Northern California on a contingency fee basis, meaning you do not owe any lawyer fees unless/until we secure a favorable settlement or verdict for you. Contact us for a free consultation to learn more.
Get Started On Your Case Today
It's important that you arrange a consultation with our team as soon as possible if you have been injured in an auto accident. In the state of California, there exists a statute of limitations that starts from the moment of your injury. If the statute of limitations expires, you forfeit your right to seek damages relating to your accident.
For this reason, it is of the utmost importance to contact experienced legal representation immediately. Our Northern California auto accident attorneys can determine your eligibility and help you file a suit if we believe that you have a strong case. To contact us, please feel free to email us via the form below or call us. we serve clients throughout Chico, Roseville, Sacramento, or greater Northern California area. We look forward to speaking with you.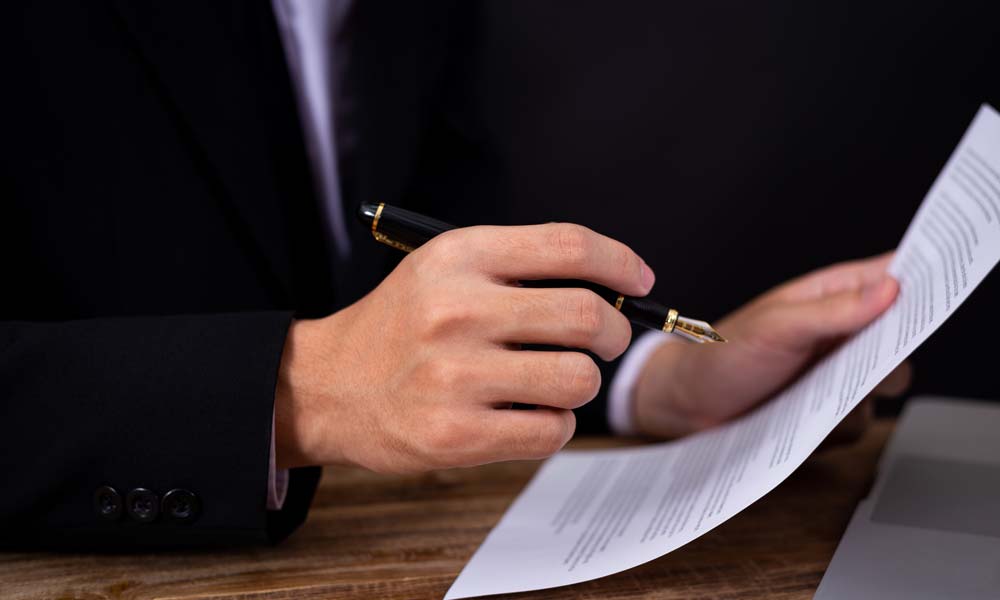 Frequently Asked Questions on Car Accidents
Guidance from Our Northern California Attorney
If you were injured in a car accident, you know how overwhelming this situation can be and you likely have several questions regarding what steps to take next. At the Law Offices of Larry S. Buckley, we are here to help you navigate this process from start to finish. Here are some of the most frequently asked questions, which might help in providing clarity for you during this difficult time.
How much time do I have to file a personal injury claim?
Every state has its own statute of limitations, or a timeframe that provides a limited window during which an individual can file a personal injury claim. In California, the statute of limitations for personal injury claims is two years, beginning on the date of the accident. If the statute of limitations expires on your case, you can no longer bring the claim to court.
If I am partially at fault for the accident, can I still pursue a claim?
Even in cases where the other driver was not completely at fault, it is possible for you to still be able to pursue a claim. However, the total compensation you receive might be reduced by the percentage of fault assigned to you. Every case is different, so make sure you seek the legal advice of an experienced attorney to determine how much you might be able to recover.
I was a passenger in a car. Can I pursue a claim for my injuries?
You do not need to be a driver to pursue a personal injury claim. In fact, it is possible that, depending on the accident and the insurance of both drivers, you might be able to recover damages from each of them. If their insurance companies are unwilling to settle for a fair amount, you might need to take them both to court to obtain fair compensation.
How much will my case be worth?
No two cases are alike, so compensation will depend on the specific factors of a situation, such as the amount of damages involved, how severe your injuries are, and if the other driver was intoxicated or distracted. Damages will be determined by the losses incurred as a result of the injury, such as medical bills or lost wages, and how much an insurance company or jury believes you are entitled to. Unfortunately, insurance companies are notoriously unfair when it comes to settlement offers, which is why having a strong legal advocate on your case is vital.
Do I need an attorney to pursue compensation?
Technically, you do not have to retain legal representation to obtain compensation. The problem is that insurance companies are focused on paying victims as little as possible and will do everything within their power to weaken your claim. Given how complicated this process can be, it is easy to make costly mistakes and end up with a settlement offer that does not begin to cover the costs associated with the accident and resulting injuries. Having an attorney will ensure you are not being taken advantage of. He or she will also be able to skillfully negotiate with an insurance company or, if necessary, take them to court to get the maximum compensation for your injuries.
What kind of damages can I recover?
Every case is different, but generally certain claims include certain damages such as lost wages, medical bills, medication expenses, loss of enjoyment, pain and suffering, and many others. You might also be able to recover punitive damages, which are awarded when an at-fault driver engages in blatantly dangerous behavior that causes the accident. Drunk driving would be an example of this.
What if I'm injured as a passenger in a car and the driver at fault doesn't have auto insurance?
If the at fault driver doesn't have auto insurance, you do still have options. The main two choices are: you can file a claim with your own insurance, or you can bring a lawsuit against the motorist who caused the accident. One of the best ways to determine your options and figure out which is best is to talk with a local accident lawyer in your area, so feel free to set up a free case evaluation to learn more.
Should I call an attorney now or wait until I complete medical treatment?
Waiting until you are fully healed to reach out to an attorney is not recommended. While the most important thing to do after an accident is to seek medical treatment, you can certainly contact a lawyer while your recovery is ongoing. The best course of action is to seek any necessary medical attention (at least) before then calling an attorney once you are safe. A lawyer can help you estimate the cost of your medical expenses so you can recover the full and fair amount of compensation you deserve. Contact us today to learn more during a free consultation.
Related Articles:
Our Attorneys Are Ready to Help You, Contact Our Firm Now and Schedule Your Free Consultation to Get Started.