Roseville Car Accident Attorney
Millions of Dollars Recovered for Injury Victims Since 1999
If you have recently suffered injuries as the result of a car accident in Roseville, it is crucial that you carefully analyze the steps you need to take immediately afterward. While medical attention is the most obvious, it's also important to protect and your rights with legal guidance.
At the Law Offices of Larry S. Buckley, we can assist you through this especially confusing and sometimes very difficult claims process. Our Roseville car accident lawyers can help you recover compensation for medical bills, lost wages, and pain and suffering—whether you were involved in a minor fender bender or a catastrophic crash.
Why Hire Our Firm?
We Are Available 24/7
Decades of Legal Experience
Millions of Dollars Recovered
Services Available in English & Spanish
---
If you have been injured, call our car accident attorneys
in Rosveille at

(530) 413-0245

to learn more.
---
Rise in Car Accident Fatalities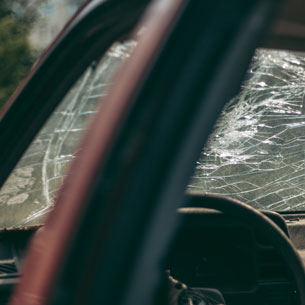 According to estimates from the National Safety Council, there were 3,564 motor vehicle deaths in California in 2017. While that number is a 3% decrease from the previous year, it is still 10% higher than 2015—and the number could increase even more in the next few years. Experts say that this rise in fatalities is linked in part to the health of the economy. As the economy has recovered since the recession, more people are on the roads, which has led to more car accidents and injured drivers/passengers.
The increase in the number of fatalities is also linked to an uptick in drivers under the influence of drugs, particularly prescription medicines. Of course, distracted cell phone users are also driving up the highway death rate.
While California has some of the best safety regulations in the country, there's still more room to improve. Despite it being illegal to drive while texting, surveys show that nearly 40% of drivers check their email or text messages while driving. Even hands-free conversations, which are currently legal, are shown to be dangerous—so there's really no shortage of dangers out on the road.
Get Started on Your Case Today
At the Law Offices of Larry S. Buckley, our Roseville car accident lawyers can tell you more about what to expect as you go through the process of litigation. If you have sustained an injury, such as fractures, broken bones, lacerations, internal bleeding, organ damage, traumatic brain injuries, spinal cord injuries, or whiplash, it's important enough compensation to pay for your medical bills.
---
If you want to learn more, call

(530) 413-0245

or contact us online for a free consultation.
We work on a contingency fee basis, which means you don't pay anything unless we win.
---