Roseville Car Accident Attorney
Millions of Dollars Recovered for Injury Victims Since 1999
If you have recently suffered injuries as the result of a car accident in Roseville, it is crucial that you carefully analyze the steps you need to take immediately afterward. While medical attention is the most obvious, it's also important to protect your rights with legal guidance.
At the Law Offices of Larry S. Buckley, we can assist you through this especially confusing and sometimes very difficult claims process. Our Roseville car accident lawyers can help you recover compensation for medical bills, lost wages, and pain and suffering—whether you were involved in a minor fender bender or a catastrophic crash.
Why Hire Our Roseville Car Accident Firm?
We Are Available 24/7
Decades of Legal Experience
Millions of Dollars Recovered
Services Available in English & Spanish
If you have been injured, call our car accident attorneys in Roseville at (530) 413-0245 to learn more.
On This Page:
Car Accident Statistics from the National Safety Council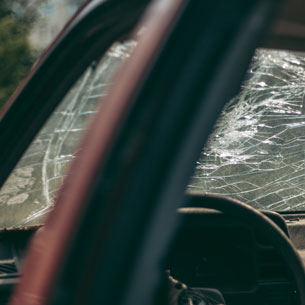 Using some of the most recent crash statistics available, a National Safety Council (NSC) report has estimated that the total number of motor vehicle deaths in 2019 dropped 2% from 2018. While this is good news, it is important to understand the full picture, which is still harrowing. In 2019 alone, about 39,000 people died in car accidents, and nearly 4.5 million more were seriously injured. Until safe, responsible driving becomes the norm for all drivers, a steep decline in annual crashes cannot be expected.
While California has some of the best safety regulations in the country, there's still more room to improve. Despite it being illegal to drive while texting, surveys show that nearly 40% of drivers check their email or text messages while driving. Even hands-free conversations, which are currently legal, are shown to be dangerous—so there's really no shortage of dangers out on the road.
Different Types of Car Accidents
Our law firm is capable of representing you after all sorts of car accidents, including:
Rear-end accidents: One of the most common types of car accidents is the rear-end accident, which can be deceptively dangerous. Rear-end collisions often seem relatively minor at first, but severe injuries can become noticeable later on like is common with whiplash.
T-bones: When a vehicle crashes into the side of another, it is called a T-bone collision because both cars form the shape of a T. People in the vehicle that was struck are at a high risk of severe injury because there is a much smaller crumple zone on the side of a vehicle than the front or back.
Head-on collisions: Many fatal car accidents are caused by head-on collisions. The forces of both vehicles are additive when they collide head-on. For example, two cars driving at 30 miles per hour will affect each driver as if they hit a solid wall at 60 miles per hour.
Multivehicle crashes: Determining liability in a multivehicle crash can be extremely frustrating, especially when you should be focusing on your health. Leave the details and the liability investigations up to our Roseville car accident attorney instead.
Common Car Accident Causes
Obtaining a fair and maximized compensation amount for you after a bad car accident depends on proving liability. To make this point with confidence, we need to know more about what caused your car accident. Using our extensive legal experience, investigative abilities, and connections with crash reconstruction and medical experts, we can often quickly and accurately find the exact cause of a client's car accident, which is then used to argue liability.
A few of the more common causes of car accidents are:
Intoxication or impairment: Drunk drivers or those who are impaired by medications, narcotics, or other substances pose an extreme risk to other drivers on the road. Each day in America, dozens of people lose their lives in drunk driving accidents that could have been prevented with better driver responsibility.
Texting and driving: Distracted driving habits are also severely hazardous, especially with the popularity of the smartphone. By some estimates, at least 25% of all car accidents involve at least one driver who was distracted, usually by texting.
Speeding: When someone surpasses the posted speed limit, they put themselves and others in danger. Speed limits are carefully calculated by considering expected traffic, road, and weather conditions, so driving faster than them is not just illegal, it is also inherently dangerous.
Exhaustion: Fatigue can cause sleep deprivation symptoms in drivers that are strikingly similar to those caused by intoxication, such as worsened reaction times, poor motor control, and blurred vision.
How Can A Car Accident Attorney In Roseville Help You?
A car accident attorney will first and foremost help you receive the maximum compensation that you rightfully deserve. But that's not the only reason to hire an attorney. A car accident lawyer can serve as a great support system for you during this time and will provide you with the legal guidance and support that you need during this difficult time. Your lawyer will help ensure that your rights are protected, and will fiercely represent you on your behalf.
Here are some ways that a car accident attorney can help:
Provide you with legal counsel: Your attorney will have answers to all of your questions and will be there to help guide you through each step of the process, ensuring that your rights are protected.
Support you emotionally: A car accident attorney will have worked with many other individuals in a similar situation as you and will be able to offer you the emotional support and reassurance that you may need during this difficult time.
Handle paperwork: Your lawyer will be responsible for handling all of the hefty paperwork involved with your car accident claim. He or she will also make sure that everything gets to where it's supposed to at the right time.
Save time and money: Your car accident attorney can help save you a ton of time, and prevent you from making any costly mistakes that may prolong the process.
Effectively negotiate: Negotiating with insurance companies can be challenging and tricky. Your car accident attorney will have the experience and the skills required to effectively negotiate on your behalf.
Represent you: Your lawyer will be able to advise you as to whether it's in your best interests to take your case to court. If your case does get taken to court, your lawyer will provide you with fierce representation on your behalf, and will work tirelessly to help you receive a favorable settlement and the full compensation that you deserve.
Did you recently get in a car accident? Don't wait - let our car accident attorneys in Roseville help you receive the full compensation that you rightfully deserve. Although we have helped many individuals struggling with the repercussions of a car accident, we understand that each situation is unique, and we make sure to treat each case in that way. Contact us today to schedule a free consultation and learn more about what we can do to help you after a car accident.
Why You Should Hire a Car Accident Lawyer
Do you need to hire a car accident attorney to help with your claim? No, you have the right to handle your claim alone if you want. But this is akin to deciding to climb a mountain by yourself with no training and no mountaineer as a guide, which is obviously a bad idea.
The truth in most cases is that liability laws are tricky and insurance companies are bullies. If you don't know the law inside-and-out, and you aren't prepared for what an insurer will say in defense of its policyholder, then you could easily be at a disadvantage as your claim progresses. On the other hand, the simple act of hiring a car accident attorney will make you immediately ready for the worst your case can encounter because your attorney's experiences and insights effectively become your own when they act on your behalf.
Why should you hire a car accident attorney? Because it makes everything far less stressful for you.
Get Started on Your Case Today
At the Law Offices of Larry S. Buckley, our Roseville car accident lawyers can tell you more about what to expect as you go through the process of litigation. If you have sustained an injury, such as fractures, broken bones, lacerations, internal bleeding, organ damage, traumatic brain injuries, spinal cord injuries, or whiplash, it's important enough compensation to pay for your medical bills.
Suggested Reading:
If you want to learn more, call (530) 413-0245 or contact us online for a free consultation. We work on a contingency fee basis, which means you don't pay anything unless we win.