Sacramento Car Accident Lawyers
Put Decades of Legal Experience on Your Side
A serious car crash can change your life in an instant. Suddenly, you're facing severe, painful injuries and massive medical bills. Getting treatment for and recovering from those injuries means being out of work—sometimes for weeks or even months. You could be looking at seriously expensive car repairs or even full replacement if your car was totaled. And, of course, these incidents leave victims dealing with a significant amount of emotional distress, trauma, and suffering.
Call Right Now | Message Us | Blog
At the Law Offices of Larry S. Buckley, we understand just how devastating a car accident can be, affecting nearly all aspects of your life. When someone else was at fault for the accident, you shouldn't have to simply face these consequences on your own. In fact, you have the legal right to hold negligent motorists and other parties accountable for your damages—and we're ready to help. Our Sacramento car accident attorneys have decades of experience and have recovered millions of dollars for our clients. We understand what you are going through, and we know how to help you take on the challenges ahead.
Contact us online or call (530) 413-0245 to request a free consultation. We are available 24/7 to assist you.
What to Do After a Car Accident
The number one thing to do after a car accident is to seek medical treatment. Your health and safety are of the utmost importance; see a doctor even if you believe you were not injured or that you only suffered minor injuries. You may not realize the full extent of your injuries immediately after the accident, and some injuries could take hours or days to appear. Always seek prompt medical attention after an accident.
Additionally, there are several important steps you need to take after a car accident in Sacramento or anywhere in California:
File a Police Report: By law, you will need to file an official police report if anyone was injured or died. When police arrive at the scene—and they should be called for any accident that results in injuries or death—they will make this report on your behalf. In any case, you only have 24 hours to file a police report.
Notify the DMV: California law also requires that you report the accident to the Department of Motor Vehicles if the crash led to injury, death, or property damage in excess of $750. You have 10 days after the accident to report it to the DMV, if required.
Contact Your Own Insurance Company: You will need to report the accident to your own insurance company in most cases, particularly if you are filing a claim with your own auto insurance provider through your collision coverage. Depending on your policy, there may be a limited timeframe in which to report the accident; make sure you are aware of the stipulations laid out by your specific auto insurance policy.
In addition to these requirements, it's a good idea to write down/document any potential evidence. Take pictures of the accident scene, your injuries, and/or your vehicle. Write down witness statements (if possible) and record everything that happened as soon as you are able.
It's also a good idea to contact an experienced Sacramento car accident lawyer if you sustained injuries in the crash. An attorney can help you determine whether you have grounds for a claim and, if so, can help you prepare your case.
Common Causes of Car Accidents
Drunk driving
Speeding
Distracted driving
Inclement weather
Driving at night
Inexperienced driving
Do I Have a Car Accident Case?
In California, you have grounds for a car accident claim if you can show that the other person/party was at least 1% at fault for the accident. Under California's rule of pure comparative negligence, a motorist who is even 99% at fault for a crash can still collect damages. However, your total recovery award will be reduced by the percentage at which you are found to have contributed to the accident.
For example, if you were hit by a motorist who ran a red light, but you were speeding at the time of the collision, a jury might find you 20% liable. If you suffer $10,000 in damages—for your medical bills, lost wages, vehicle repairs, etc.—you will only be able to recover 80%, or $8,000, of that $10,000.
Why Hire a Car Accident Attorney in Sacramento?
Having a car accident attorney in Sacramento on your side lets the insurance company know that you are not willing to accept any lowball settlement offer. Often, the insurance company of the at-fault driver will attempt to limit its payouts by disputing your claim. However, they are far less likely to do so when you have a skilled attorney who can negotiate with the insurance adjuster on your behalf. And, if they do offer a low settlement, your attorney can reject the offer and prepare your case for trial.
At the Law Offices of Larry S. Buckley, our Sacramento car accident attorneys have years of experience. We know how the system works, and we know what it takes to fight for the full recovery our clients are owed. We can help you at every stage of the process and guide you through the legal system so that you can focus on healing and recovering.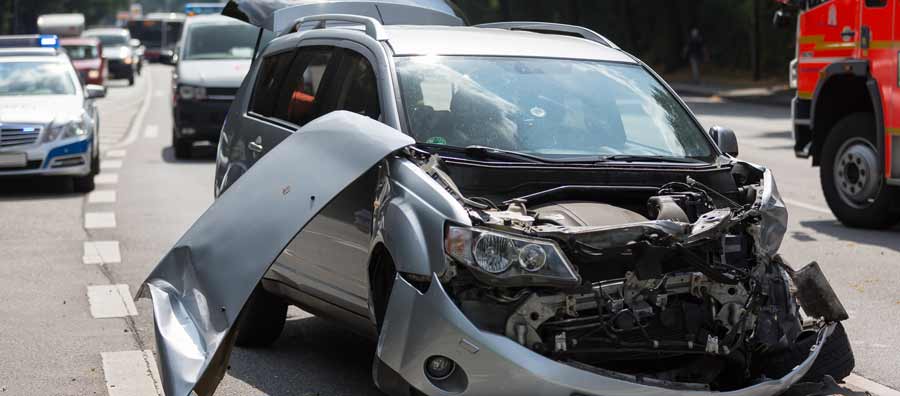 Call (530) 413-0245 or submit an online contact form to get started with a no-cost consultation.