Sacramento Motorcycle Accident Lawyers
Helping You Fight for a Fair Recovery
Like anyone else, motorcyclists have a right to a reasonable level of care from other drivers on the road. However, all too often, automobile and truck drivers fail to use proper caution when sharing the road with motorcyclists—often with disastrous results.
Motorcycle accidents are alarmingly common across the United States, including in Northern California. All too often these catastrophic and sometimes fatal collisions are the result of another motorist's negligent or reckless action; yet the perception of motorcyclists as risky, aggressive drivers persists.
Give Us a Call | Contact Us | Blog
At the Law Offices of Larry S. Buckley, we know that a significant number of motorcycle accidents could have (and should have) been prevented with the proper level of care and attention from other drivers. We also understand the immense impact these accidents have, not only on injured motorcyclists but on their families and loved ones, as well. Our Sacramento motorcycle accident attorneys are here to help you in the wake of a serious collision. We have extensive experience in this area of personal injury law and, what's more, we truly understand the unique concerns of motorcyclists and the challenges they face after being involved in an accident.
To learn more about how our firm can help you, contact us online or call (530) 413-0245 for a free, confidential consultation.
Common Causes of Motorcycle Accidents
Insurance companies like to quickly pin the blame for a motorcycle accident on the motorcyclist before an investigation into the crash is ever conducted. The opposing insurance company could already be finding ways to try to make you seem "reckless" just because you own a motorcycle. Of course, the truth is that many motorcycle accidents are not caused by a rider's negligence at all. Instead, it is the negligence or recklessness of other motorists on the road that causes some of the worst wrecks.
Examples of motorist negligence that can cause a motorcycle accident include:
Driving while distracted, such as texting while driving
Driving while intoxicated
Speeding
Attempting to cut off motorcyclists who are legally lane splitting
Merging without checking blind spots
Making unsafe/unprotected left- and right-hand turns
Running red lights/stop signs
Unsafe or illegal passing
Opening a parked car door into a motorcyclist's path
Engaging in road rage
When we get to work on your claim, part of our focus will be on proving that a motorist's negligence caused your motorcycle accident, not your own. By keeping your liability to a minimum, we can maximize the amount of compensation that you can collect.
Ways to Help Prevent Motorcycle Accidents
Never ride between active traffic and parked cars
Wear your helmet
Preform regular maintenance on your motorcycle
Look out for road hazards
Don't lane share
Don't drink and drive
Proving Negligence in a Motorcycle Accident Claim
California is what is known as a "fault state" when it comes to motor vehicle accidents. Just like in a car accident claim, victims of motorcycle collisions must prove that another person or party was at fault for the accident in order to seek compensation for their damages. However, under California's rule of pure comparative negligence, one does not need to prove that the other party was entirely at fault for the accident, just that they shared some portion of the blame. Even if a jury finds the other driver even 1% at fault for the accident, you can still collect damages. However, your total recovery award will be reduced by whatever percentage of fault the jury determines you to have in the accident.
For example, if the jury determines that you are 20% to blame for the collision and you sustain $10,000 in damages (as in, $10,000 is the total cost of your medical bills, lost wages, motorcycle damage, pain and suffering, etc.), you will only be able to recover up to $8,000, or 80% of the total amount.
Common Injuries Caused by Motorcycle Accidents
Motorcyclists are extremely vulnerable to catastrophic injuries in a wreck because they have no forms of outer protection like a motorist does. A crash that might only inconvenience a driver could devastate a rider.
Injuries commonly associated with motorcycle accidents include:
Traumatic brain injuries (TBI)
Road rash and permanent scarring
Multiple broken bones
It is crucial that your damages reflect the extent of your injuries, including how they will impact your day-to-day life and happiness far into the future. We can work with medical professionals like orthopedic surgeons to create expert witness testimonies to back your claim.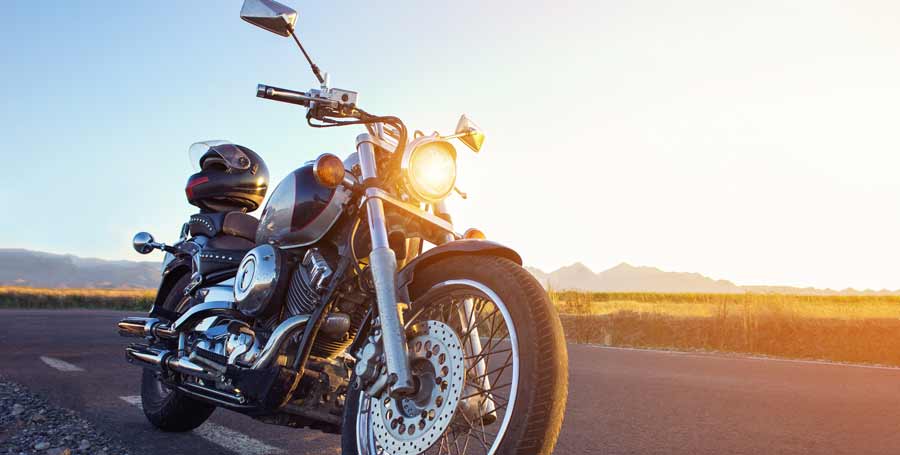 Helping You Navigate an Uncertain Future
A motorcycle accident often results in catastrophic injuries, as motorcyclists simply don't have the protections that occupants of other, larger vehicles have, like airbags, seatbelts, and heavy metal doors. These injuries can leave victims facing serious physical, emotional, and financial challenges, ranging from exorbitant medical bills to months or years of rehabilitative therapy to immense emotional suffering.
At the Law Offices of Larry S. Buckley, we understand the toll these challenges can take on your life—and we are here to help. Our Sacramento motorcycle accident attorneys are ready to fight for you and the maximum recovery you are owed for your damages. There are no attorneys' fees owed by you unless we are successful in your case.
Call us now at (530) 413-0245 for a complimentary consultation.