Sacramento Workers' Compensation Attorneys
We Fight for Injured Workers; Call for a Free Consultation
The California workers' compensation system is designed to provide medical and wage replacement benefits to eligible employees who sustain injuries or illnesses as a result of their work. Workers' compensation is a no-fault system, meaning you do not need to prove that anyone acted negligently or that your employer was at fault for your injuries; as long as you were injured at work or while performing services/duties that benefitted your employer, you are eligible to file a workers' compensation claim.
Call Us Now | Message Us | Blog
While you may be entitled to workers' compensation, actually receiving your benefits can be a complicated and confusing process. It's important that you do not miss any deadlines or make any mistakes on your application, as this could result in your claim being delayed or even denied. In order to protect yourself and your best interests, it's a good idea to work with a knowledgeable workers' compensation attorney.
At the Law Offices of Larry S. Buckley, we have been representing injured workers throughout Northern California since 1999. Our Sacramento workers' compensation lawyers are passionate about helping injured employees recover their rightful benefits—and we have a proven record of success in doing so. We can help you with every aspect of your claim, from the initial filing to appealing a denied claim to disputing early termination of your benefits.
To learn more about how our team can help you, contact us online or call (530) 413-0245 today. Your initial consultation is completely free and confidential.
What to Do After a Work-Related Accident
After being involved in a workplace accident or receiving a diagnosis for a work-related illness or condition, there are several important steps you need to take in order to protect your right to receive workers' compensation.
These steps include:
Seek immediate treatment for your injuries
Notify your employer of the accident/injury or diagnosis within 30 days
Fill out and return the claim form to your employer
Inform your doctor that your injuries are work-related
Follow all of your doctor's advice and attend all medical appointments
Contact an attorney for help with your claim
You may file your workers' compensation claim yourself, but it is strongly recommended that you work with an attorney if you have any reason to believe you may face complications in doing so.
Common Work Related Accidents
Slips or falls
Muscle strains
Collusions
Exposure to toxic fumes
Cuts or lacerations
Electrocution
Motor vehicle accidents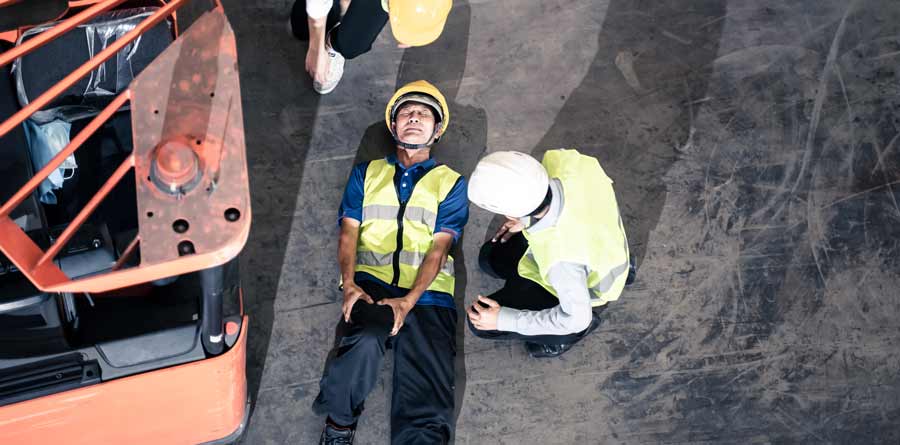 Workers' Compensation Benefits in California
Injured employees in Sacramento and elsewhere in the state of California are entitled to certain workers' compensation benefits as long as they meet all eligibility requirements. These requirements include being classified as an employee (not an independent contractor or another ineligible worker) and sustaining a work-related injury or illness. Both full-time and part-time employees are eligible for workers' compensation benefits, and the number of employees your employer has does not affect your eligibility status.
In California, eligible workers can recover the following workers' compensation benefits:
Medical Benefits: This includes all medical expenses related to treatment for your work-related injuries, such as emergency treatment, evaluations, diagnostic services, surgeries, prescription medications, medical equipment, and more. You are also eligible to receive reimbursement for travel expenses to and from medical appointments at the rate of 57.5 cents per mile, as of January 1, 2020.
Temporary Disability Benefits: TD benefits are provided to eligible workers who are unable to work and earn wages while recovering from their work-related injuries. TD benefits equal two thirds your average weekly wage, subject to a state maximum. As of January 1, 2020, the weekly maximum amount is $1,299.43 per week.
Permanent Disability Benefits: Permanent partial disability (PPD) and permanent total disability (PTD) benefits are paid when a worker reaches maximum medical improvement, meaning a doctor determines they will not get any better, and when the worker is unable to return to work because their injury/condition is disabling. PPD and PTD benefits are based on a number of factors, including impairment rating and the state's impairment schedule, as well as various other factors.
Life Pension Benefits: Eligible California workers who are "severely disabled," meaning they have an impairment rating of 70 – 99%, may be eligible for life pension benefits. These payments are in addition to permanent disability benefits and are available for the remainder of the individual's life.
Vocational Retraining Benefits: Also known as "supplemental job displacement" benefits, vocational retraining is available to eligible workers who are not able to return to their pre-injury work because of a disability and who are not offered modified work by their employers. This benefit is a voucher in the amount of $6,000 that can be used for various retraining-related expenses and education.
Additionally, when an employee is killed in a workplace accident or dies due to a work-related injury or illness, his or her dependents (spouse, children, etc.) can recover death benefits. Death benefits include certain funeral expenses, income loss, and more.
Benefits of Hiring a Workers' Compensation Attorney
You can file your workers' compensation claim on your own, but it is not recommended. Even if your workers' comp case should seem "open and shut," there is always a chance that your employer or the responding insurance company will find an excuse to complicate matters and possibly deny your claim altogether. To shield yourself from the complications and headaches of the average workers' comp case, you should hire a workers' compensation lawyer.
Benefits of hiring our firm to help with your workers' comp case include:
You don't have to deal with insurance companies – we do that for you.
You don't have to worry about missing a deadline because we handle all filings and responses.
You can leave all responses to inquiries up to our knowledgeable team.
You get the benefit of our experience if your case includes a lump-sum settlement negotiation.
You can let us represent you in court if your case escalates to a lawsuit.
You will enjoy peace of mind knowing that your case is being managed by a professional.
How Our Firm Can Help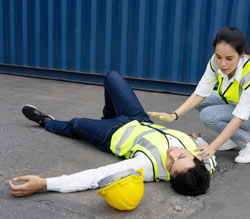 Whether you were just injured or diagnosed with a work-related illness, have had your workers' compensation claim denied, or received notice that your benefits are being terminated, the Law Offices of Larry S. Buckley can help. Our Sacramento workers' compensation attorneys have extensive experience helping injured California workers navigate the legal process and recover the full benefits they are owed. We are available to take your call and answer your questions 24/7.
Currently, we are assisting essential California workers who have tested positive for COVID-19 or received a positive COVID-19 diagnosis from a qualified medical professional in filing for workers' compensation.
Contact us online or call our office at (530) 413-0245 to request a complimentary consultation.