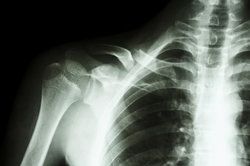 Any injury can significantly impact a person's life and well-being, at least temporarily, but the effects of a traumatic injury are even more significant and can last for a lifetime. A traumatic spinal cord injury can greatly alter a person's ability to function in their day-to-day life and often leaves victims dependent on the care of family members and/or medical staff. Led by attorney Larry S. Buckley, our Sacramento legal team understands the different types of spinal cord injury and the effects they may have on our clients. If a spinal cord injury has been caused by the reckless, negligent, or willful behavior of another individual or party, we will work hard to build a case that will ensure our clients get fair and just compensation for damages suffered.
Types of Spinal Cord Injury
The spinal cord is comprised of a series of nerves that act as messengers between the brain and the rest of the body. If the spinal cord becomes bruised, or partially or completely torn, as may be the case in acute spinal cord injuries, these messages are interrupted, and the functions of the body will be affected. While an injury can take place at different points on the spinal cord, and may have varying effects based on the specific location and severity of the injury, spinal cord injuries can be broken down into two basic types of injury: a complete injury or an incomplete injury.
Complete injury: A complete injury can occur at any point on the spinal cord. When a person suffers from a complete spinal cord injury, it means that they will completely lose all function from any part of the body that is below the point of injury. This includes a loss of physical sensations as well as a loss of movement. These effects will be equal on both sides of the body.
Incomplete injury: An incomplete injury can also occur at any point on the spinal cord and will affect the areas below the area of impact, however the effects will be slightly different. The loss of function will not be complete and the effects may vary from one side of the body to the other or from one limb to the other. For instance, one limb or one side of the body may be completely paralyzed while another limb may still experience some degree of sensation or movement.
Effects of Spinal Cord Injury
Whether a spinal cord injury is complete or incomplete, the effects may be extremely damaging. Spinal cord injury victims are often forced to completely alter their lifestyle. Many find themselves unable to work and having to rely on expensive medical treatment and devices to make their lives comfortable. Unfortunately, these effects are usually lifelong, putting a great deal of strain on both the injury victims and their families.
Contact our Firm
If you or a loved one has suffered from a spinal cord injury due to the fault of another injury or party, you may be due financial compensation for pain, suffering, medical expenses, and loss of wages. Attorney Larry S. Buckley and his team are experienced in spinal cord injury cases and can help determine if you have the grounds for a legal case. Contact our firm at your earliest convenience to discuss the details of your injury and learn more about your legal options. We look forward to hearing from you.