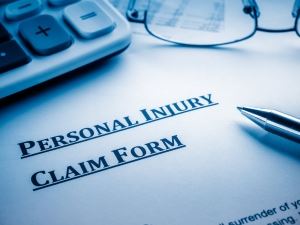 Accidents happen all the time. Sometimes individual carelessness causes these accidents, but other times accidents are attributable to the carelessness of others. Did you know that if you are hurt on another person's property, you might be able to sue for damages?
Depending on the circumstances of your case, you may be able to hold the owner responsible for covering the costs of your care, reimbursement for lost wages, and more. Learn more about how premises liability law works by reviewing the following frequently asked questions.
What is Premises Liability?
Premises liability law is a legal theory that states that if a person is injured on another person's property, the owner can be held liable for the accident. Usually, this is through a failure to maintain the property and correct potentially hazardous conditions.
Premises Liability Who is Responsible?
The property owners and residents are held liable for accidents and injuries that take place on the property. Owners must maintain a safe environment to the best of their ability. Failure to keep their property safe for visitors can result in premises liability.
What Are "Hazardous Conditions?"
A property owner can be held responsible for accidents that arise from any of the following conditions:
Spills or debris in walkways
Loose or absent handrails in stairwells
Unrestrained animals
Unfenced swimming pools
Faulty electrical systems
Inadequate lighting
Inadequate security
How Can I Prove that the Owner of the Property Where I was Hurt was Negligent?
With any personal injury claim, finding negligence in a premises liability case depends on proving the following four elements:
Duty: It must be shown that the property owner had a duty to keep guests safe by maintaining their property so that visitors would not be harmed.
Breach of duty: Knowingly failing to maintain safe conditions can constitute a breach of duty.
Injury: The unsafe conditions resulted in injury to a visitor.
Causation: The injury occurred as a direct result of the owner's failure to correct the hazardous condition.
In other words, if the property owner knew of a potentially dangerous condition, or reasonably should have known about it, and their failure to correct it resulted in someone getting hurt, they can be sued for negligence.
If I am Assaulted or Robbed Outside of an ATM at Night, Can the Bank be Held Responsible?
Yes, banks, universities, and other public institutions may be held responsible for failing to provide adequate security measures to keep visitors safe from assaults, robberies, and other crimes.
Can I Recover Damages if I Trip on Debris on a Public Sidewalk Next to a Construction Site?
If you are injured by debris from a nearby construction site, the construction company may be held responsible for failing to make sure that the sidewalk around their worksite is clear.
Lawyers are Expensive. Can I File a Personal Injury Claim on My Own?
The
success of your premises liability claim
depends largely on having the right representation. By working with an experienced lawyer who has extensive experience with the laws associated with personal injury claims, you may increase your chances of receiving maximum compensation. With so much at stake, including medical expenses and lost wages, you should not risk the outcome of your case by attempting to handle it without a personal injury lawyer.
Get Started on Your Case Today!
We believe that your ability to pay up front should not keep you from seeking the legal help you need. Because our Northern California personal injury attorneys work on a contingency fee basis, there is zero cost to begin your case.
In fact, you won't pay your attorney a dime unless they can make a recovery on your behalf
. With no up-front costs and a free consultation to discuss your case and legal options, you have absolutely nothing to lose by calling the
Law Offices of Larry S. Buckley
today.
---
Don't wait to get help! Call today to schedule a free consultation,
our team is available 24/7 to take your call, (530) 413-0245.
---